Testimonials
…This is purely me thanking you. I would like to thank you Touch Organic for all of your amazing products. I love all of your boxes such as...
---- Tema
I have just discovered your delicious White tea. Thank you...
---- Raul
We received a box of your oolong semi-fermented green tea bags and love it...
---- Raul
I've been purchasing Touch Organic Green Tea (100 bags) for many years...
---- Tom
Why Organic
"If it is not organic, it is not pure green tea." Edmund Li. CEO, GCL
The average non-organic tea plucked from the grocery shelf today has been lab-tested to reveal up to 31 chemical residues on the actual tea leaf. This is due to the 'conventional' tea company's overuse of harmful pesticides, fertilizers and growth enhancers.
In a world where diet, health and food-safety are of utmost concern to most consumers, GCL has pioneered the organic green tea movement in China since 2002. When you steep a cup of Touch Organic™ Ecocert / NOP / USDA certified organic tea, you will taste the quality difference of clean, chemical-free green tea.
Organic green tea for the price of conventional tea – it is easier than ever to Touch Organic.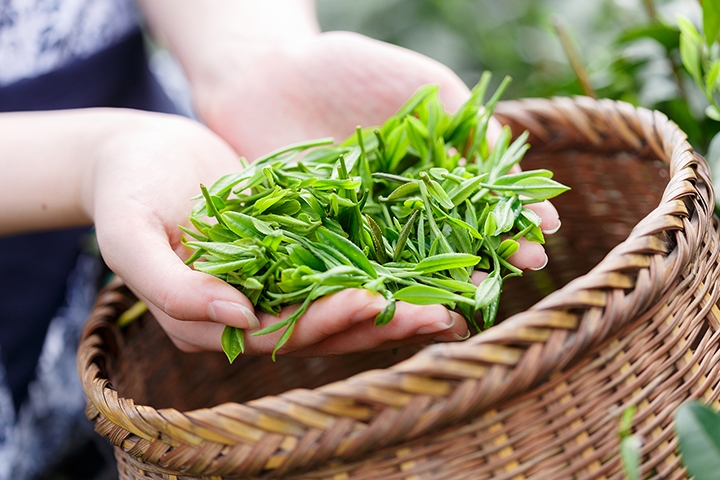 Why Fairtrade
We ethically source our organic tea from certified organic tea gardens in Southeastern, China. The quality of our tea products is reflected or is a direct result of responsible farming practices, fair market prices for raw material tea and overall care and concern for our local farming community.
Every member of our team plays a crucial part in the pure green tea taste that is found in every cup of Touch Organic Tea.

Touch Tea Tip:
Fair Trade (Flo Cert) Certification ensures that tea products from producers and workers in disadvantaged regions of the world get access to the world consumer markets at fair trade conditions. GCL Fairtrade and Organic Certifications are audited for compliancy and renewed annually.